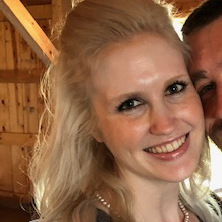 Available for Matching: This surrogate is currently available for matching.
Note from the Surrogate: ""It is such a blessing and an honor to be a part of an adventure such as this! Being able to carry a healthy and easy pregnancy is in itself a gift that I am blessed with, and more than anything I would love to pass this blessing on."
Race: Caucasian
Location: Sedalia, MO
Age: 26
Occupation: Sonographer at local hospital
Relationship status: Married with a 2-year-old son
BMI: 19
Height: 5 ft. 9 in.
Weight: 130 lbs.
Compensation & Insurance Requirements: Surrogate had an exclusion through her work policy, so a policy was purchased through the ACA Open Enrollment. The premiums are $373 a month starting January 2019, which are covered by the intended parents. A backup policy is also recommended. Please read the following to learn more about surrogate compensation and other costs.
Experience: First-time surrogate
Willing to work with: Heterosexual couples at this time
---
If you meet our requirements and think you may be a good match for this surrogacy situation, please contact us today at situations@americansurrogacy.com or view more available surrogacy situations here.