Available for Matching: This surrogate is currently matched.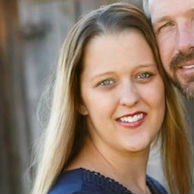 Note from the Surrogate: Seeing the initial bond between the baby and parent was absolutely mesmerizing. My first surrogacy journey really reiterated the blessing children are and hopefully our family can help bless you whether this is a sibling journey or your very first child.
Race: Caucasian
Location: Ft. Walton Beach, FL
Age: 33
Occupation: Physical Therapist
Relationship status: Married with an 11-year-old daughter and 6-year-old son
BMI: 24
Height: 5 ft. 7 in.
Weight: 157 lbs.
Compensation & Insurance Requirements: This surrogate will be compensated as an experienced surrogate. Please read the following to learn more about surrogate compensation and other costs.
Experience: Repeat surrogate — she delivered a surrogate baby boy July 2017.
Willing to work with: Any type of family in the United States
---
If you meet our requirements and think you may be a good match for this surrogacy situation, please contact us today at situations@americansurrogacy.com or view more available surrogacy situations here.