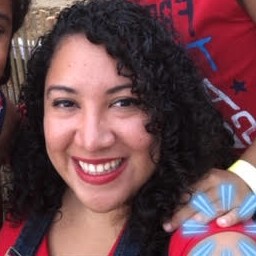 Available for Matching: This surrogate is currently matched.
Note from the Surrogate: "I live my life by my favorite motto: 'Be the change you wish to see in the world.' So, when people ask me why I want to be a surrogate, my answer is, 'Why not?' I'm healthy; I like being pregnant; I've already had my children. Mentally and physically, I'm at a point in my life where I can give a family something to make them complete."
Race: Hispanic
Location: Florida
Age: 30
Occupation: Financial Aid Assistant
Relationship status: Divorced, with a 10-year-old and 8-year-old
BMI: 30
Height: 5 ft.
Weight: 155 lbs.
Compensation & Insurance Requirements: This surrogate as an AvMed policy that does provide coverage for a surrogacy pregnancy. However, it is a self-funded policy. When a plan is self-funded, it is the employer that determines the benefits that are covered under the plan. As insurance is ever-changing and events may occur that could alter the state or coverage of the current plan, we recommend a second policy. Please read the following to learn more about surrogate compensation and other costs.
Experience: First-time surrogate
Willing to work with: Any type of family
Other information: The fertility clinic has recommended that this surrogate carry a single embryo only due to her height.
---
If you meet our requirements and think you may be a good match for this surrogacy situation, please contact us today at situations@americansurrogacy.com or view more available surrogacy situations here.