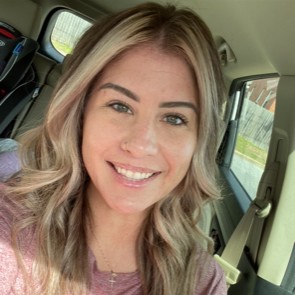 Available for Matching: This surrogate is fully screened and available for matching.
Note from the surrogate: "I would love to help others achieve their goal of being able to have their own precious baby. If you would allow me to help you along this journey, I would consider it an honor."
Race: Caucasian
Location: Georgia
Age: 32
Occupation: Front Desk Coordinator
Relationship status: Single with a 2-year-old daughter
BMI: 29
Height: 5 ft. 4 in.
Weight: 171 lbs.
Compensation & Insurance Requirements: This surrogate does not have insurance coverage. The intended parents will be responsible for securing a policy for her pregnancy. Please read the following to learn more about surrogate compensation and other costs.
Experience: First-time surrogate
Willing to work with: Any type of family
---
If you meet our requirements and think you may be a good match for this surrogacy situation, please contact us today at situations@americansurrogacy.com or view more available surrogacy situations here.