Welcome to American Surrogacy's "Available Surrogate Mothers" page, where we list the women in our program who are excited to start their surrogacy journey — and who are waiting to find their perfect surrogacy partner.
If you are looking for a surrogate and are ready to take the next step in your own surrogacy journey, you've come to the right place. Here, you'll find surrogate mother pictures and surrogate mother profiles of the women who have been pre-screened or are undergoing the screening process with our agency and are ready to start the surrogacy process now. As our surrogates available now, they're just waiting for one thing — you!
Below, you can read more about all of our women who want to be surrogates. In their online surrogate profiles, you'll find information about where they live, what kind of parents they want to carry for, what their insurance situation is like, and more. You can also receive a full profile with more information when you inquire with our team.
If you are interested in learning more about a prospective surrogacy candidate below, or if you have any questions about our surrogacy screening and matching process, please contact us today at situations@americansurrogacy.com or complete an application here. We will be happy to answer your questions and set up a meeting with one of our available surrogate mothers as soon as possible!
Our Prospective Surrogates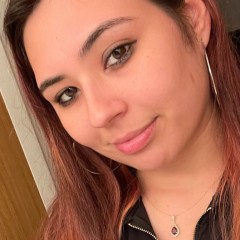 Surrogate ID: S-4580
I truly wish to dedicate this time and effort to making someone's dream of a family come true. We are so excited to go on this journey with you!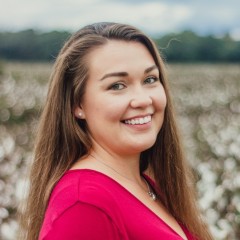 Surrogate ID: S-4469
Everyone deserves to experience the happiness and joy kids bring a home- which is why I'm hoping to be your surrogate. It would be an honor to help you realize this dream.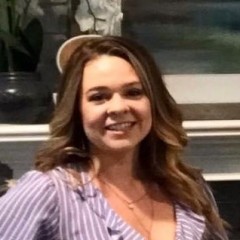 Surrogate ID: S-4464
I would love to be a part of helping someone receive the gift of a child they otherwise may not have had the opportunity to have. I truly feel like surrogacy is something I was meant to do in this lifetime, and would be humbled to be considered as a candidate for an individual or couple in need.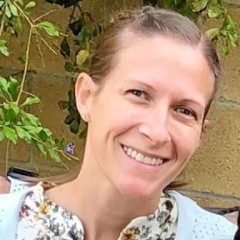 Surrogate ID: S-3889
Being a parent 3 times over has been the biggest blessing in my life and I would love the honor of helping a family to experience the unconditional love that parenting brings. I am excited to help you start or grow your family.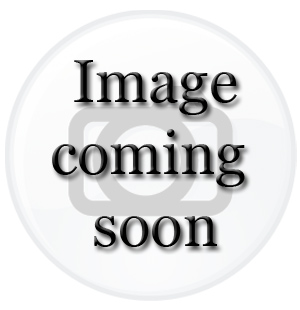 Surrogate ID: S-4608 - Coming Soon
This surrogate has completed a medical review and will be available soon for matching!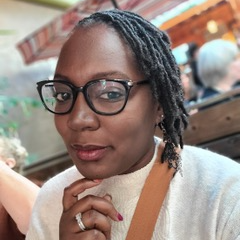 Surrogate ID: S-4013 - Coming Soon
I would be honored and blessed to be part of your journey to help grow your family. Words cannot describe how I feel as I get closer to helping a family.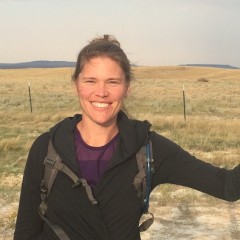 Surrogate ID: S-4430 -
Matched!
I know how important and special my family is to me, and I would love to be able to give that to someone else. My pregnancies were uncomplicated, and it would be an honor to use my healthy body to help another couple start or extend their family.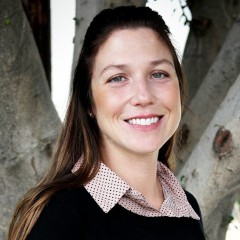 Surrogate ID: S-4323 -
Matched!
"With my pregnancies and deliveries being very manageable, I always had surrogacy on my mind. If I can enjoy this experience and help a couple get to feel the deepest love life has to offer, it's a win-win. The amount of unconditional love and enjoyment I feel for my kids is beyond measure, and I would love to help someone experience that same love."
Surrogate ID: S-4129 -
Matched!
"I want to be able to help other parents out there to be blessed with the endless love that our kids show us and how much love we have for them. Having your own child is such a different type of love that I can't express, and I'd love to be able to help you experience that.I know that this decision is not taken lightly, but want you to know that I'd be honored to be your surrogate and cannot wait to start this journey with you."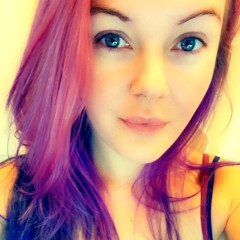 Surrogate ID: S-4044 -
Matched!
Surrogacy is something I have wanted to do for several years. The time is right and I am so excited to help you add to your family and experience the joy of being parents.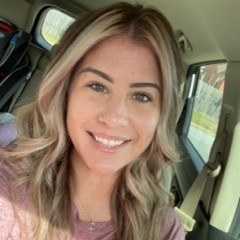 Surrogate ID: S-3878 -
Matched!
"I would love to help others achieve their goal of being able to have their own precious baby. If you would allow me to help you along this journey, I would consider it an honor."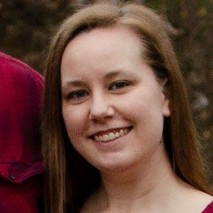 Surrogate ID: S-3660 -
Matched!
This surrogate is available for matching!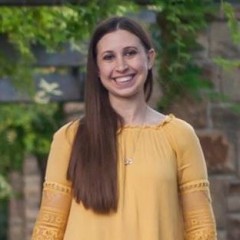 Surrogate ID: S-3538 -
Matched!
"I truly believe that being a surrogate is what I am meant to do. I would be honored to help a couple achieve their dreams of having a family."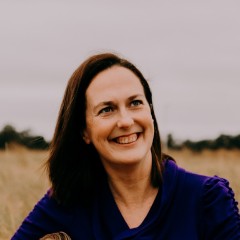 Surrogate ID: S-2944 -
Matched!
"Building and raising my own family has been a fulfilling experience and has shown me how even ordinary people can do something extraordinary when acting out of love. I see surrogacy as an opportunity to bring love to someone else's family."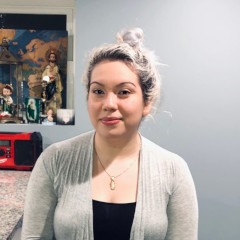 Surrogate ID: S-2762 -
Matched!
"I have always been a person to help others in need and there is no greater way than providing a gift of parenthood to someone who can't conceive."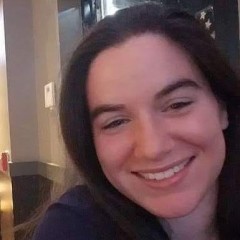 Surrogate ID: S-2456 -
Matched!
"I would love to help a family in the most beautiful way possible. Thank you for taking the time to read about me, and I am excited to find the right family to help bring a beautiful life into this world."
Why Choose From Our Surrogate Mother Listings?
As you research your surrogacy options, you will likely find a number of surrogate mother listings. These can be located through agencies like ours, surrogacy attorneys, or even in online advertisements.
With so many available surrogate mothers to choose from, why should you work from our list of surrogate mother profiles?
Many times, when you're finding a surrogate profile independently, a surrogacy candidate has not gone through the necessary pre-surrogacy steps. While she may be fully dedicated to the idea of carrying a child for you, she may not actually be eligible for the process. Surrogacy is not right for every woman; she must meet certain requirements and be cleared by surrogacy professionals before moving forward. If you independently match with one of these surrogates for hire, you may put time and energy into a match that will ultimately fail when she is later disqualified by professionals.
That's not the case with American Surrogacy. When you choose from our surrogate mother profiles, you know that each surrogate is cleared for the surrogacy process — and 100 percent committed to building a partnership with you.
Before you are matched with one of our eligible surrogates, you know that she has been or is in the process of being fully vetted by our surrogacy specialists, meaning that she has:
met all of the requirements for surrogacy

provided her social and medical history information, including her medical records from past pregnancies and deliveries

had her medical records reviewed and approved by a reproductive endocrinologist

completed an in-home assessment with a licensed social worker to ensure she can provide a safe and supportive environment for an unborn baby

passed general, criminal and child abuse background checks

had her insurance policy reviewed by an insurance professional to determine coverage needs

completed psychological screening and personality testing with a licensed mental health professional to prepare her for the emotions of the surrogacy process
Upon matching with a woman on our surrogate mother list, you will have the opportunity to get to know her better and ensure she is truly the perfect fit for your surrogacy journey. She will also undergo additional medical screening with a fertility clinic at that time to ensure that she is physically ready for the in vitro fertilization process.
Our team of specialists takes all of these extra steps to protect you as the intended parent. Before you ever see surrogate mother pictures under our "Available Now" listing, we've already confirmed many times over what you want to know — that a surrogate is 100 percent emotionally, physically and mentally ready to help bring your child into the world.
But, what about the surrogates listed as "Coming Soon"?
The truth is, screening surrogates can take a long time. But so can surrogacy — and we know our intended parents and surrogates are looking to find the match as quickly as possible. The surrogate mother profiles you see noted as "Coming Soon" have been screened enough to ensure they meet the basic requirements for this journey, according to their medical records and in-home assessment. In most cases, it's just details such as insurance review that are still underway.
So, if you see a "Coming Soon" surrogacy candidate that catches your interest, we will be happy to start the matching process right away.
Find a Surrogate Mother Profile You Like?
If one of our available surrogate mother profiles looks like she might be right for you, please don't hesitate to contact us for more information about this surrogate "for hire" through our agency. We'll be happy to answer all of your questions and, once you have completed our application process, set up a time for you and that surrogate to get to know each other through a mediated phone call.
While American Surrogacy's headquarters are based in the Midwest, we are proud to work with intended parents and prospective surrogates across the United States. If you are looking for surrogacy situations in a particular state or region, please contact us online or call 1-800-875-BABY(2229) to learn more about additional upcoming surrogacy opportunities and currently available surrogate mothers.
*Please note that you are not limited to this list of prospective surrogate mother profiles. We are able to find eligible surrogates that fit your criteria, including compensation and budget requirements, location, age, and more.