As a single, gay man, Nicholas knew that his options for having a child would be limited. Still, deciding to pursue surrogacy wasn't a choice that he made easily. While he wanted a biological child, becoming a single parent through such a unique family-building process did give him pause.
"You first say, 'Forget it; it's too complicated, it's too risky,'" Nicholas remembers thinking. "And then you start to talking to some people and understanding that it is possible to do so if you really want to, so then you have to sleep on it — and then one day realize this is not just an option, but you can do it."
In looking back on his journey, Nicholas said he knows one thing for sure — that he couldn't have done it without American Surrogacy.
Finding American Surrogacy
Nicholas's surrogacy journey wasn't a quick one, even after he decided that surrogacy was the right path for him. He attempted a few independent surrogacy journeys before settling with a surrogacy agency — and only then after he had already spoken to several different agencies.
Nicholas says he looked for agencies with experience and professionalism, but found the compassionate, human side of the agencies to be lacking. That is, until he found American Surrogacy.
"You need someone that you're going to trust to choose a surrogate for you, and American Surrogacy was the only agency I felt comfortable with and was genuine enough for me to choose over the other agencies," he remembers. "I spoke to many surrogacy agencies — small and big — and none of them made me feel the way American Surrogacy made me feel."
Surrogacy specialist Angie not only answered all of the questions he had but was instrumental in reassuring him during the waiting period of finding a surrogate who was perfect for him. Nicholas says he was initially overwhelmed at the idea of finding a woman who would be willing to carry his child, but the pre-screening American Surrogacy required for all prospective surrogates helped ease his mind, as he would know that prospective surrogates weren't in the process solely for the money.
"The people (at American Surrogacy) really cared about what they were doing, and this is the main, main thing you have to find," he says. "Everyone over there cared about me and what I wanted."
Nicholas and Nichole: The Perfect Pair

When Angie showed Nicholas the profile of a surrogate named Nichole who also lived in Florida, Nicholas said something "just clicked." After viewing her profile, Nicholas knew he liked her. Their first conversation sealed the deal.
"We talked to each other, and it seemed really natural," he remembers. "But what made me sure that Nichole was perfect was because she came across really genuine, and she wasn't doing it for the money but truly to help."
Nichole's sister was unable to carry biological children, and Nichole was becoming a first-time surrogate as a way to determine whether she could carry children for her sister when that time came.
"She said, 'If I could be doing that for my sister, I could be doing that for other people that have problems in life and cannot have a child on their own.' Her whole story made me feel so good," Nicholas says.
Nicholas and Nichole stayed in frequent contact during the surrogacy process, from the time when she was taking fertility drugs in preparation for embryo transfer to after she became pregnant during the first IVF attempt. Whenever Nicholas would check in about her pregnancy and how she was feeling, she would always respond in a positive manner and never complained. Their relationship was more than he could have hoped for, Nicholas says.
"When Nichole got pregnant, I was completely at ease and completely comfortable," he remembers.
A New Member of the Family
Of course, no matter how relaxed Nicholas felt during Nichole's surrogacy, all of the emotions came rushing back when it was time for her to deliver. Nicholas and Nichole's husband were present for the delivery, and Nicholas was able to share his new son at the hospital with his mother and best friend, as well.
But nothing can compare to the moment he first met his son Julian, he says.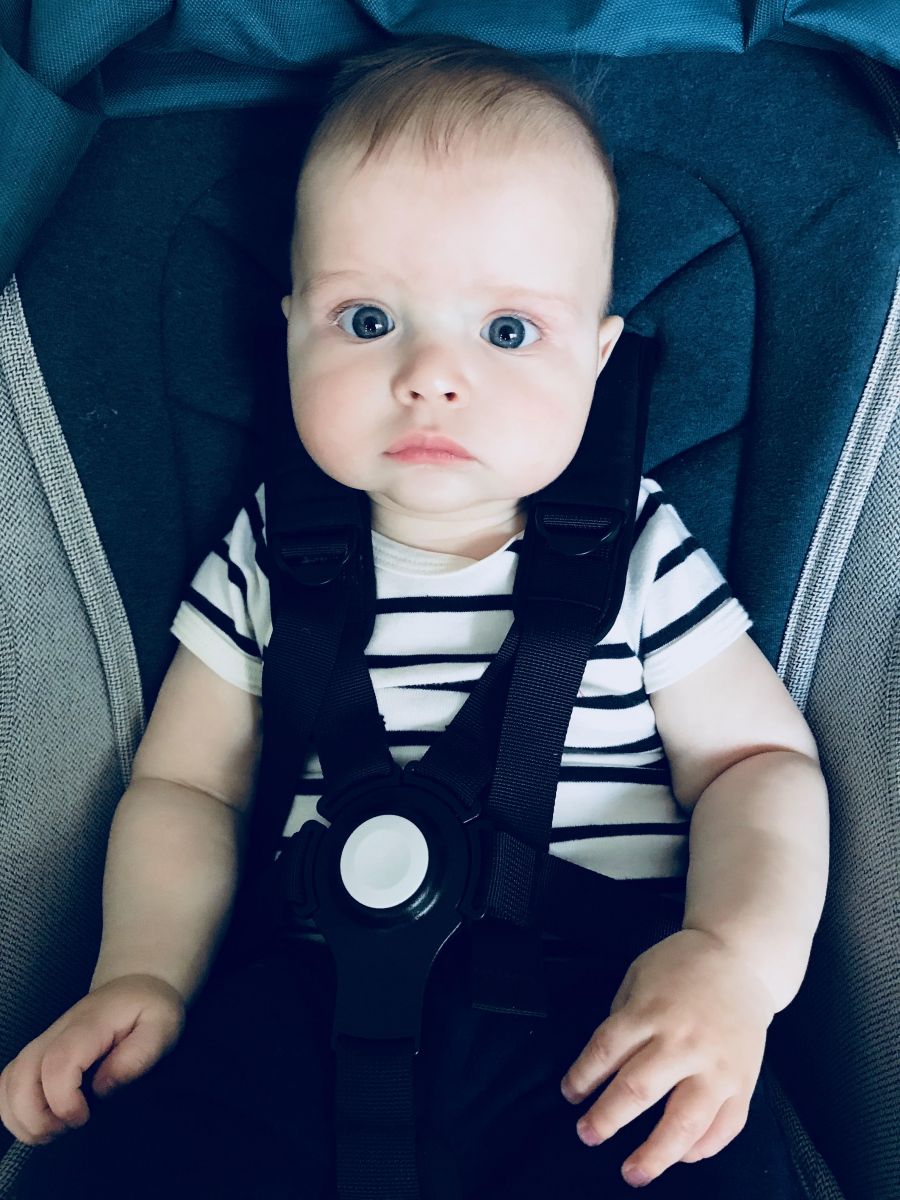 "I had been waiting for so long that… when I saw Julian, I was just completely overwhelmed," Nicholas remembers. "It was such a wonderful experience to see Julian coming into our world."
Today, Julian is a happy little boy who's always smiling and, to his father's surprise, has slept through the night almost since the day he came home. As a single father, Nicholas says he couldn't have brought this boy into the world — or successfully parent him — without the help of his supportive surrogate, specialists and friends and family.
"The whole thing is to truly find people like Angie, who have experience, patience and care for what you go through, and this is when you start realizing that it can be wonderful to go through it with people around you, whether it was Angie, Nichole or my friends and family," he says. "This is such a wonderful journey because you realize you're not alone, and it gets easier than you think."
Nicholas says he looks forward to keeping Nichole in his life — not only for the best interest of his son but also as an appreciation for what she did for him.
"It means more than the world; only very selfless people could do that," he says. "It's such a huge commitment from a woman to carry a child — mentally, emotionally, physically — I can't even realize it. I will be forever, forever grateful to Nichole."