Like many surrogates, Nichole had known that she wanted to help someone else become a parent since she was very young. However, she had a specific person in mind when she started the process of becoming a surrogate — her sister.
Ten years younger than Nichole, her sister was born with a congenital heart defect. Nichole knew that carrying a baby would place extra strain on her sister's body and considered surrogacy as a way to help her have a child.
However, given that her sister was only 21 and still in college, carrying her niece or nephew was a ways off. In the meantime, Nichole decided to see whether surrogacy would be right for her by working with another family. Working with the specialists at American Surrogacy, she soon found an intended parent who would create a surrogacy journey that was more rewarding than she ever expected.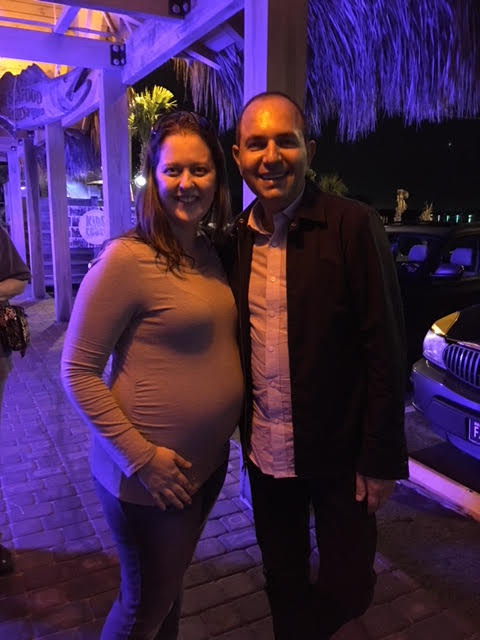 Deciding on American Surrogacy
As a first-time prospective surrogate, Nichole had little knowledge of the surrogacy process. She took her time in researching how surrogacy works and determining what kind of surrogacy journey she wanted before reaching out to American Surrogacy.
"I just decided, you know, I'm no expert at this, so I feel like I need the support of an agency and a person I can contact and say, 'What's going on? What does this mean? What's the next step?'" she says. "When I started researching agencies, I reached out to a few. Communication was tough, whether they did or didn't communicate at all.
"When I researched American, they had a lot of information on their website — information you could obtain without submitting your information first," she remembers. "I submitted my information and immediately I got a response back."
Surrogacy specialist Angie spoke with Nichole the next day, letting her ask as many questions as she had about the surrogacy process. Nichole remembers Angie wanting to learn more about what she wanted out of her personal surrogacy journey.
"She wasn't in it just to have her company make money," Nichole says. "She was very sincere in finding out how I was and finding me a good match. She worked really hard to do so, and that match was amazing."
Meeting Nicholas (and Julian)
Nichole found her perfect match in Nicholas, a single father who also lives in Florida. He had been pursuing surrogacy for a long time, including several independent surrogacy journeys that hadn't worked out.
Angie connected the two of them and, as they say, the rest was history. A few phone calls and video chatting sessions later, the two knew they were right for each other.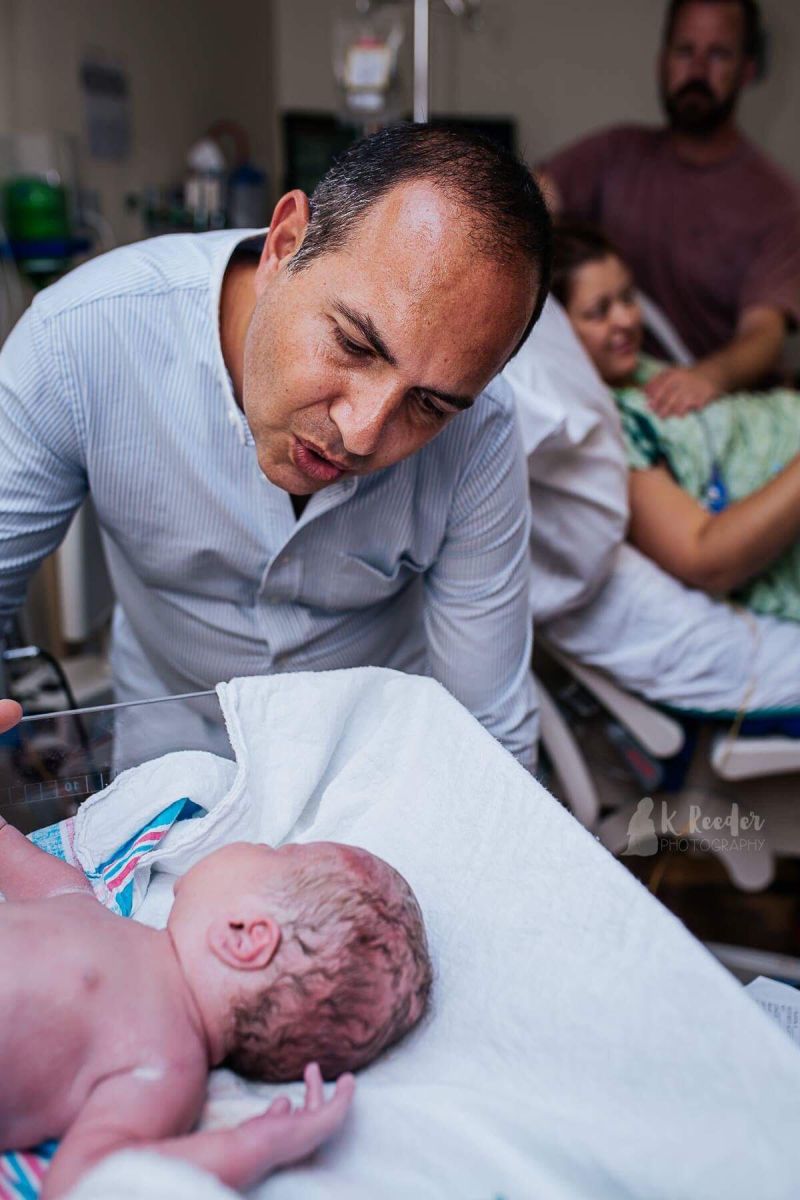 "We just decided we just wanted to work with each other; we have that connection that people say, 'When you know, you know,' and it's true," Nichole says. "You just know when it's the right people to work with."
While they both lived in the same state, the majority of their relationship was conducted through phone calls, texts and emails. About five months after they matched, Nichole underwent the embryo transfer with Nicholas present. He also attended Nichole's 20-week ultrasound, staying a few days to spend more time with her.
And, of course, he was present for the birth of his child. Whereas Nichole had delivered her own children within 20 minutes of going into labor, baby Julian was a bit more stubborn, clinging on for about two hours total. Fortunately, Nicholas and Nichole's husband were able to be in the delivery room to provide her the support she needed.
"From the time I was admitted to the hospital he was here with me and my husband," Nichole says. "Seeing Nicholas see his child for the first time — it was amazing. A weight was almost lifted off of my shoulders, in a sense that he came out and he was healthy and that I was able to give [Nicholas] everything he had ever wanted."
Although Nichole and Julian were discharged at separate times, Nicholas stayed in town for a few days and invited Nichole and her family to join him for dinner later that week. Nichole was also grateful at the opportunity to be present during Julian's first pediatrician appointment (with her own children's doctor), as well as how she, Nicholas and the baby were able to visit her coworkers while they were still in town.
When it came time to finally say goodbye, Nichole says it was more like a "see you later."
"For some surrogates, it's a goodbye: 'Thanks for everything you did; I'm out.' But it just wasn't like that," Nichole says. "It was, 'We love you guys, we'll see you later, thanks so much' — that kind of relationship."
Looking to the Future
While Nichole and Nicholas hadn't originally set post-surrogacy relationship goals with each other, Nichole says she was overjoyed when, during her pregnancy, Nicholas told her he wanted her in Julian's life.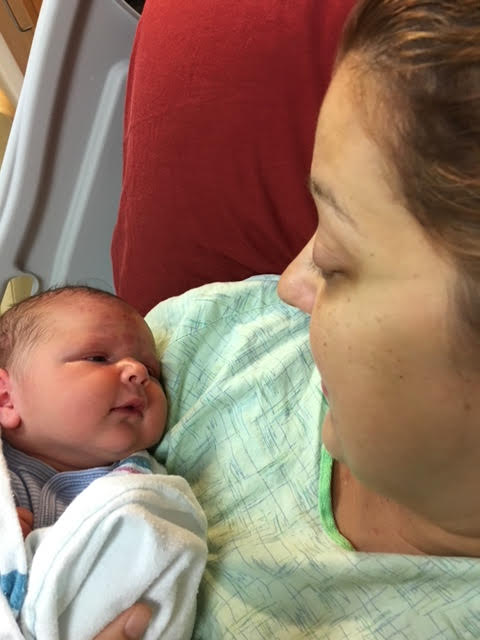 "You're not doing it to have a relationship for the rest of your life; you're doing it to give somebody the best gift that anyone could give," Nichole says. "The more we talked, he was the one who said, 'I want you guys to be in Julian's life. I want Julian to know how he came about and what you guys sacrificed to give him his life.' Nicholas told our children that Julian is their cousin from Miami… It's amazing to me that we have such a great relationship."
In fact, Nichole has plans to visit Nicholas and Julian when the little boy turns one year old this summer. She says she will always be there if Julian has any questions or wants to get to know her and, while they won't determine their exact relationship until he is older, she is excited to be a sort of "distant relative" to him.
It's all because of the perfect match from the beginning and the effort American Surrogacy took to find an intended parent who met her preferences, she says.
"I think what made it was the connection — the very first connection," Nichole says. "I think if you have the right match, you will have an extended family for the rest of your life… I chose to go with American because Angie was also worried about finding me the perfect match, and that's what I wanted."