Chelsea, a surrogate through American Surrogacy, shares her story about becoming a surrogate during COVID-19, and how rewarding it is to help a family's dreams come true.
Want to read the other half of this story? Read Dave and Melissa's story here.
Contact us now to learn more about becoming a gestational carrier, or about having a baby via surrogacy.
Our Family Was Complete – But Someone Else's Wasn't
I am Chelsea and we are a little family of four. My husband Cameran and I met in high school, but we were only friends back then. We reconnected after I graduated in 2013, and started dating soon after. We tied the knot in 2015. We got pregnant about six months later, but sadly it resulted in a miscarriage.
A couple of months after our devastating news, we found out we were pregnant with our rainbow baby. We welcomed our sweet baby boy, Parker, into the world in December of 2016. Parker was 10 months old when we found out we were pregnant again. My husband and I always talked about wanting a boy and a girl, and we got just that. Our daughter, Oaklynn, was born in June of 2018.
We feel our family is now complete. I absolutely loved being pregnant though, and I guess that's where surrogacy started to come into mind. I remember lying in bed one night, and the idea just kind of popped into my head. I began searching the web, and that's where I found American Surrogacy.
Finding American Surrogacy
I filled out an application just to see if I was even able to do it. I believe I got an email back the next day saying I met all requirements, and that's when it became a more serious decision.
I really didn't have any knowledge about surrogacy. I knew it meant I was going to possibly carry a baby for someone, but there is definitely so much more to it. I learned there is so much put into it physically and emotionally.
American Surrogacy made the decision so easy for me. It was the only agency I looked into, and there are no regrets about that. They were so kind from the very beginning to the very end of the journey. They were so supportive, and very understanding.
My Family's Invaluable Support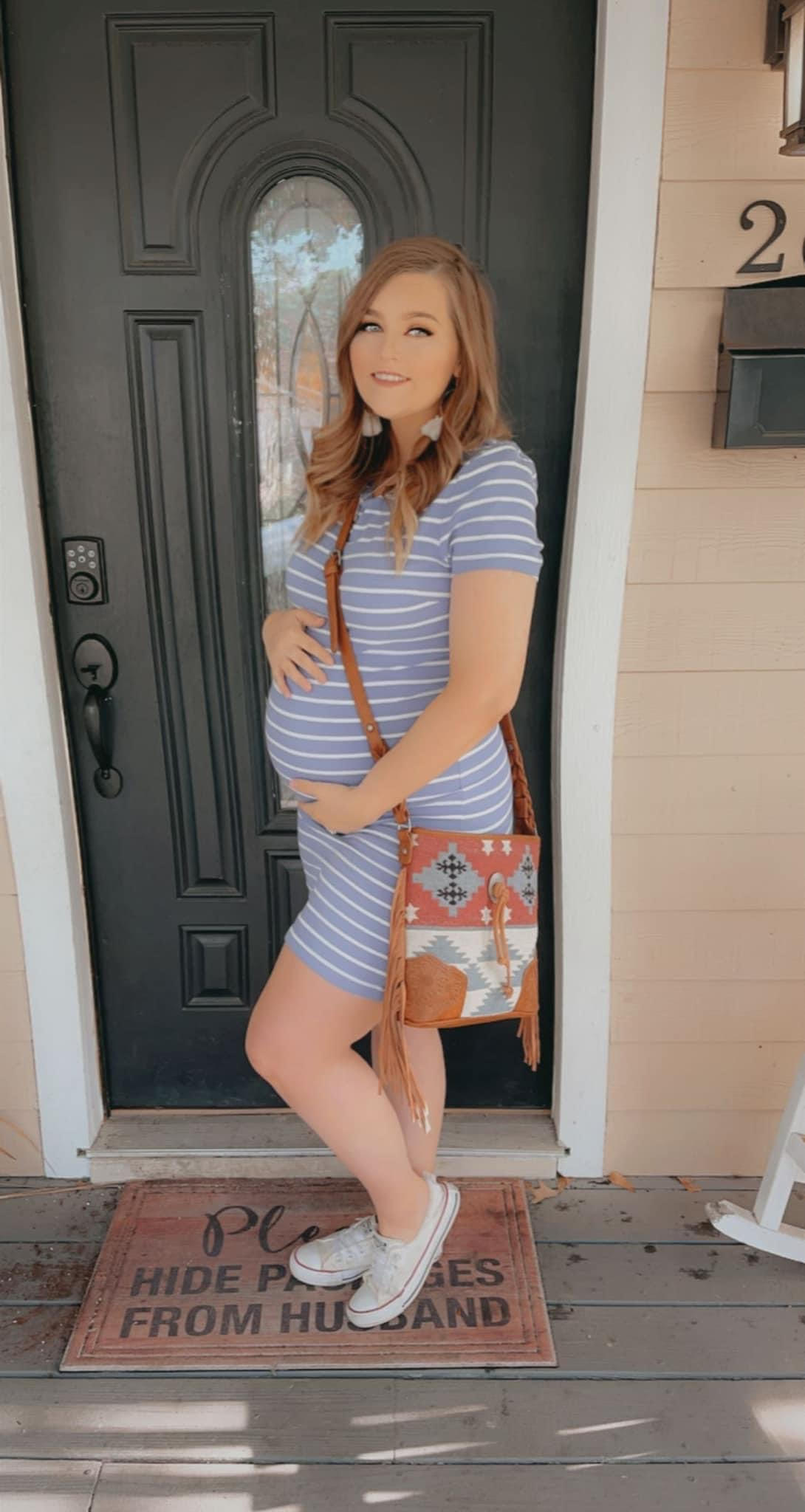 When I got the email back saying that I met all requirements, I knew it was time to talk to my husband before I took any further steps. He really surprised me with how on board he was. He told me he would be supportive of whatever I wanted to do.
My kids were too young to really understand, but they started understanding a little more when I started showing. When they started asking questions I just told them that I was carrying a baby, and giving it to people who couldn't have kids on their own.
The rest of my family took it great. I believe everyone understood how it worked and supported my decision.
Becoming a Surrogate During COVID-19
Overall, it was a pretty smooth journey. I didn't face many issues or challenges. This virus has been pretty challenging for everyone, but as for personal challenges, there really wasn't any.
Dave and Melissa – "I Just Knew They Were The Ones"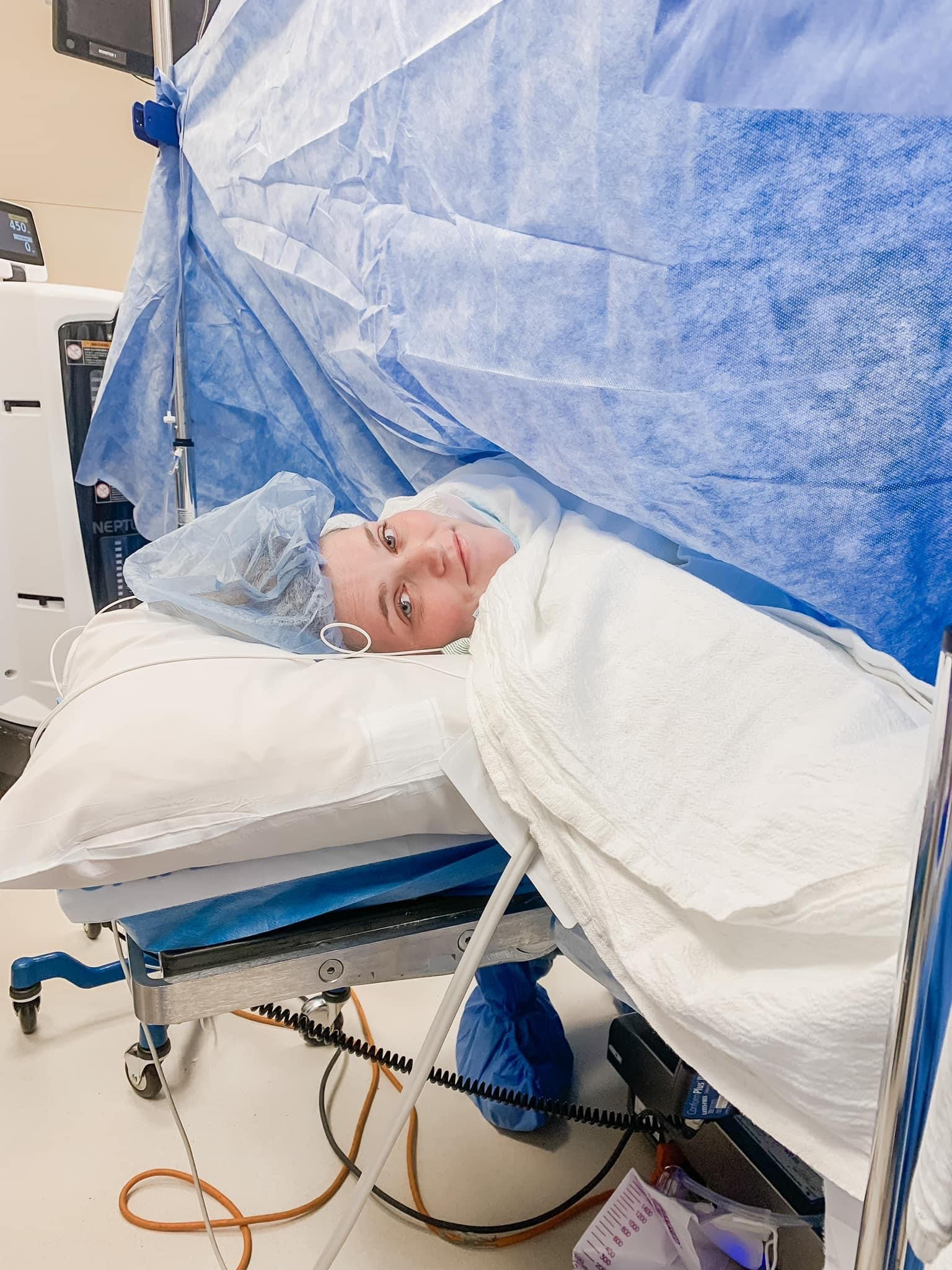 I remember having the mindset that I was possibly going to match with a couple outside of Texas, where I live. I was prepared to have to travel or fly on a plane for a couple of appointments.
It was only a couple of days after I legally became a surrogate that I remember getting an email from Katie (my surrogacy specialist) saying that American Surrogacy had found a match and that they were from Texas! I don't think we expected to find someone that fast.
I looked at Dave and Melissa's profile, read their story, and just knew they were the ones. I was so happy when I found out that they chose me to be their surrogate.
We met for the first time through video chat, and we just hit it off so well. They have always been so sweet and caring through this whole thing. You could tell how badly they wanted a baby, and they deserved that. It just felt like a family connection, and it still feels that way.
I felt that way about Katie at American Surrogacy, too. She was my agent through the process, but it felt more like a friendship. She was always there to talk and answer any questions I had no matter what day or what time of the day.
It's a big benefit when you are working with people and it's on a friendship level. The agency did so much for me and went above my expectations.
My Advice to Anyone Considering Surrogacy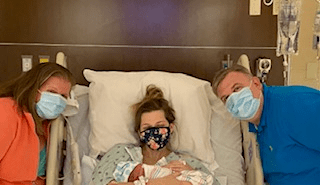 Being a surrogate was an awesome thing to experience.
I would say my favorite part was seeing how happy Dave and Melissa were when they got to see the ultrasounds of Alden, video chat during doctor's appointments, hearing his heartbeat, and watching him move around. As a parent, those are really special moments, and I was happy that I got to share that with them.
My advice to women who want to become a gestational surrogate would be to maybe make sure your family is complete first. I knew I didn't want any more babies, and I think that played a big factor in being able to do this.
It is a very big decision so make sure not to take it lightly. Think it through, and talk it over with your family.
Make sure you have support. I don't know what I would have done if I didn't have any support from my husband and all my wonderful family.
If you are thinking about getting a surrogate to make your dreams come true, I think it's a great choice. There is always a chance of the transfer not taking. We went through that with the first transfer. I'm glad Dave and Melissa decided to try again because after watching them meet their beautiful son for the first time, it was all worth it.
They are wonderful parents, and I'm glad that I got to be a part of making that happen for them.
Want to learn more about becoming a surrogate like Chelsea? Call us at 1-800-875-2229 or fill out an application online now.
Read more American Surrogacy stories here.